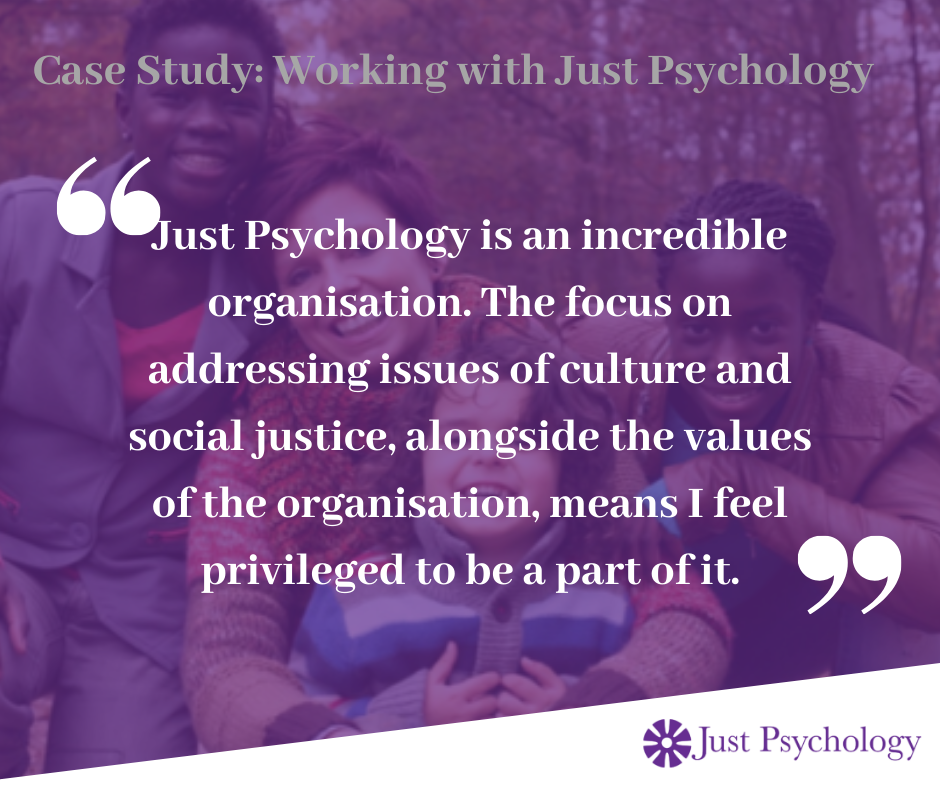 Dr Aneela Pilkington is a Clinical Psychologist who works with Just Psychology.
In her role with us she completes assessments for the family courts and specialises in working with families from different cultural backgrounds. Here she tells us more about the job she loves.
"As part of my role, I assess children, parents and family systems. I write detailed reports based upon these assessment for the Court. I also regularly attend professionals meetings and give evidence in Court on some cases.
"Just Psychology is an incredible organisation. The focus on addressing issues of culture and social justice, alongside the values of the organisation, means I feel privileged to be a part of it. When I look at the impact that we can have on families and communities, it often reminds me why I wanted to enter into this profession. I also enjoy working with/alongside the range of professionals from different backgrounds at Just Psychology.

"Sometimes I can find it difficult to stay focused! The number of ideas and opportunities that exist at JP are often so interesting, that I will I often agree to a range of things! But it is great to be a part of a team with similar values and ideas."
Find out more about us and our team here.