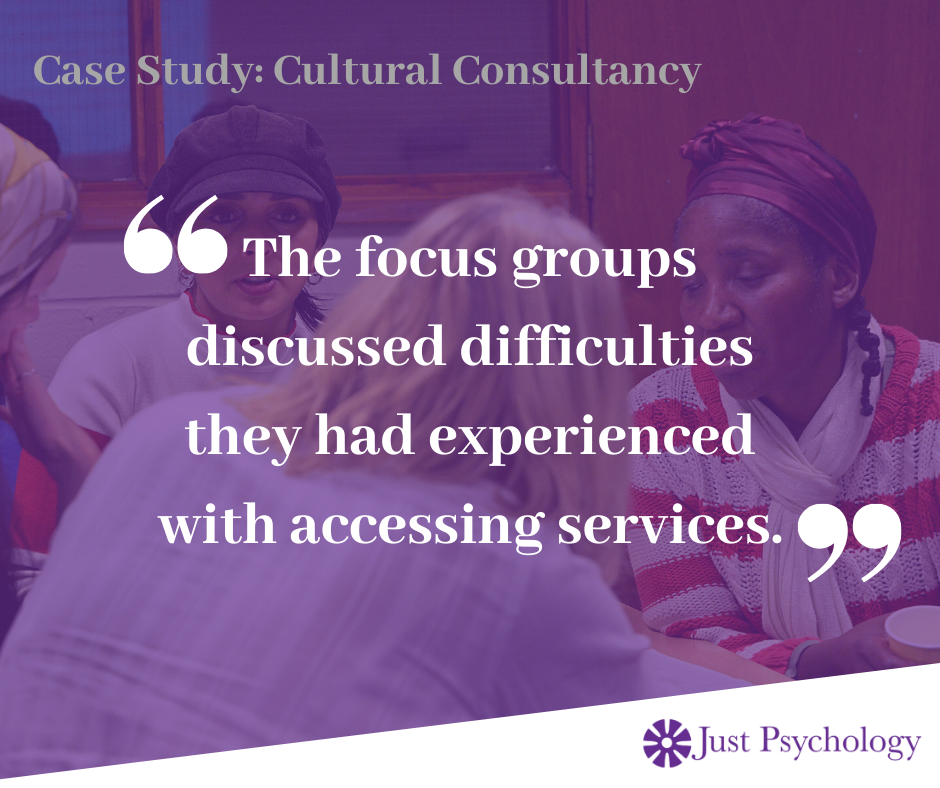 Our Cultural Consultancy helps inform the accessibility and understanding of statutory, charity, and community services delivered to BME beneficiaries.
One of our Cultural Consultants worked alongside NHS England and TS4SE to produce a 'patient-facing leaflet' explaining how UK new arrivals should register with a GP.
Our Cultural Consultant facilitated and led focus groups with people from a wide range of cultural backgrounds, including Pakistani, Somali, Syrian, Tanzanian, Ethiopian, Nigerian, Czech, Malaysian, Polish, Indonesian, etc.

The focus groups discussed difficulties they had experienced with accessing services generally. They contributed to the content (e.g., including web links), wording (e.g., the use of the word 'GP'), and layout (e.g., font sizes and colours) of leaflets. They also made many suggestions about places to distribute leaflets. These leaflets are now in use and widely distributed through GP surgeries and community venues.

A Local Authority contacted us regarding a culturally sensitive safeguarding issue with an Iraqi family. There were concerns about forced marriage with regard to a 14-year-old girl, and the Local Authority was seeking a Forced Marriage Protection Order. The relationship and understanding between the Social Workers and the family members was very poor, and the children were at risk of becoming looked after. The family felt that Children's Services were intrusive, and the mother felt alienated from her community and wider society. Several misunderstandings and misconceptions on both sides were addressed and eliminated.