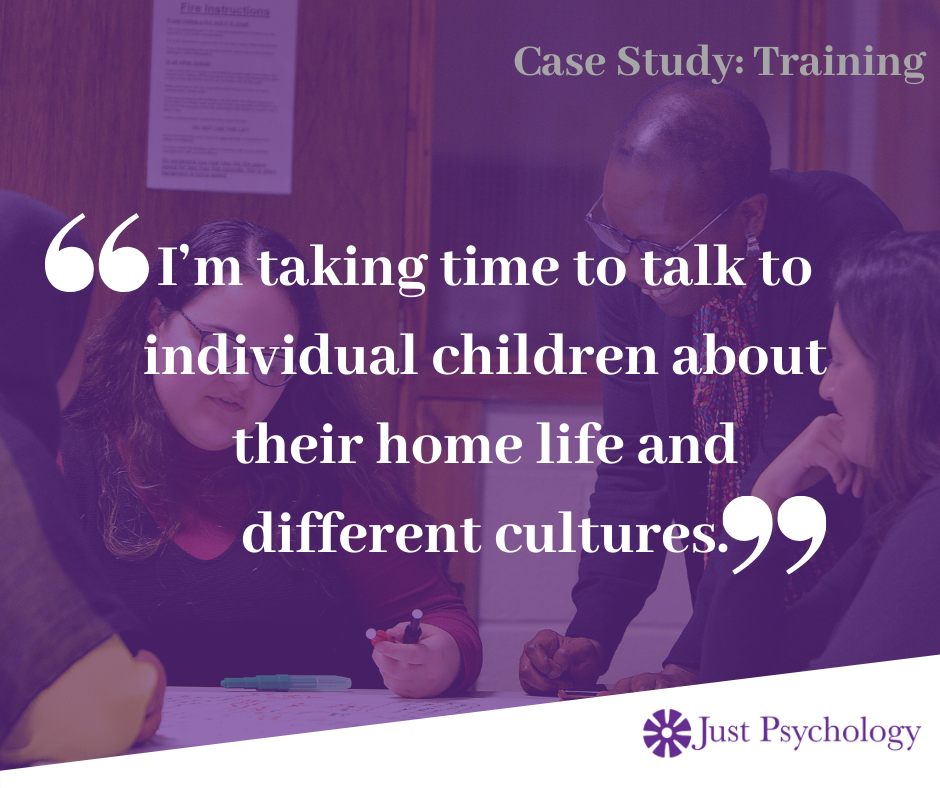 Just Psychology developed and delivered a two-year training course for school staff across Salford to increase schools' capacity to effectively meet the holistic needs of International New Arrival (INA) children by training key staff in counselling support and ethnic minority best practices.
The project focussed on INA children who may have experienced trauma, upheaval, and separations before arriving in the UK. On top of this, INA children often have no support and guidance to help them transition into UK school life and culture. The programme aimed to upskill staff to understand and support these children within the school environment.
We developed and delivered a comprehensive training package that included the following:
attachment and culture
basic counselling skills
bi-culturism and identity
culturally sensitive safeguarding
understanding INA families and working with INA children and families in school
Alongside training, staff were supported to put into practice their counselling skills, more profound understanding of cultural differences, and knowledge of possible barriers faced by INA children and families. Staff were able to access individual and group supervision to give them the opportunity to discuss their experiences and gain insight and knowledge from their peers.
Following the training programme, participants reported their understanding of the key topics had increased and reported making changes to their practice in work:
"I'm taking time to talk to individual children about their home life and different cultures."

"I'm more aware of race and culture."

"I'm a lot more confident now with more understanding of their life and situation."

"I used some counselling skills to diffuse a situation."
---