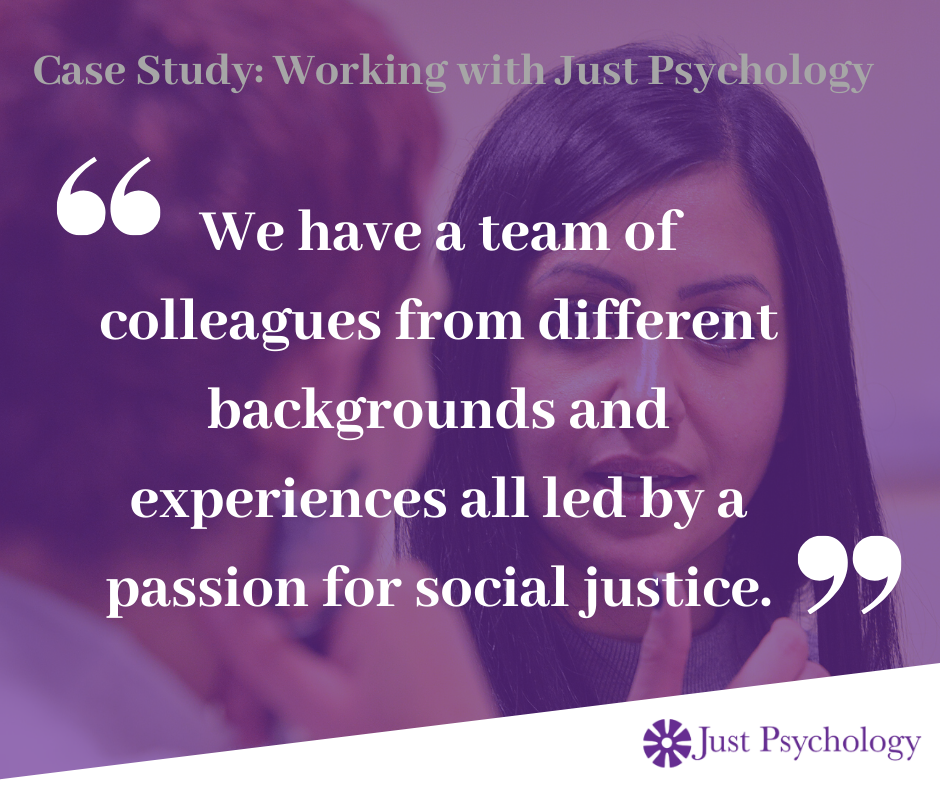 "I joined Just Psychology as a permanent member of the team in September 2019, having been on board with the team as an associate for around four years. Prior to this I have worked for 18 years as an art psychotherapist working with children and families for Child and Adolescent Mental Health Services. For ten of those years I worked specifically with refugee and asylum-seeking children and families alongside working in a generic CAMHS team. This involved working with children presenting with a wide range of mental health difficulties for a Tier 3 service.
"I have many years experience working with children and families from different cultural backgrounds and I feel particularly passionate about trying to support children families who because they are form a minority background experience an inequality of access to services.
"My day to day work involves meeting with children and families to see what support they may need and help them to think about the best way forward for them to be supported, consulting with and supporting school staff and colleagues in social care. I offer individual therapy for both adults and young people as part of my wider role at Just Psychology and also facilitate some of our Working Together groups for families. I offer supervision and consultation to agencies that we have established links with and I find this a very interesting and exciting way to learn from and share experiences with my colleagues across organisations.
"The main reason I have felt so happy to work for Just Psychology is that I feel we have a team of colleagues from different backgrounds and experiences all led by a passion for social justice. I enjoy being able to take on quite different elements within my role. It can be challenging working in a mental health setting in these dark days of austerity and a political climate that has overlooked the needs of the vulnerable.
"If you are thinking of joining the Just Psychology team I would say it is a very warm and welcoming team with a honest and open culture. I feel listened to and supported. I feel I can be creative in my work and contribute to the development of projects."
For more information about Just Psychology and our team click here.